text.skipToContent
text.skipToNavigation
The market's widest range of steel and metals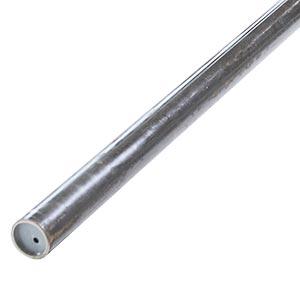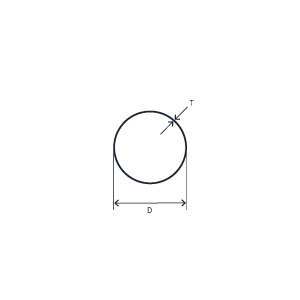 Cylinder Tubes Burnished E355+SR EN10305-1
Cylinder Tubes Burnished E355+SR EN10305-1
Unit

Quantity

Row mark
Your price
Outlet price
Select variants to see the list price
* A surcharge will be applied for smaller quantities in cart
Product information
In terms of analysis E355 is virtually identical to S355; the "E" is indicative for material in the form of tube. Skived-roller-burnished cylinder tubes can be used directly in advanced hydraulic systems even those operating at high pressure. The burnished inside surface is highly compatible with hydraulic seals. The first step in tube manufacture is hot rolling in a seamless tube mill. Subsequent cold drawing increases strength and improves tolerances. Skived-roller-burnished cylinder tubes have wall thicknesses up to 25 mm.
Seamless, cold-drawn tubes in grade E355 are standardised in SS-EN 10305 - 1. The addendum "+SR" signifies that the tubes are stress-relief annealed after cold drawing. In comparison with the hot-finished condition, cold drawing increases yield strength which then drops somewhat during annealing to a level 520 MPa or better in the finished tubes. Tensile strength is also increased but not to the same extent as yield strength and the elongation decreases somewhat as a result of cold drawing/annealing.
The OD-tolerance of RTU-tubes is as stipulated in SS-EN 10305 - 1. The ID-tolerance is H8 as defined in ISO 286 - 2. The internal surface finish in terms of Ra is better than 0.4 µm. Straightness measured as maximum height of arc is at most 0.0005 times the tube length.
The E355 base steel in skived-roller-burnished tubes has excellent weldability with a carbon equivalent of at most 0.52 %, with the consequence that pre-heating is normally not necessary. Furthermore, the cold-drawn execution means that machinability is generally quite good.
Documents (download)
Product details