text.skipToContent
text.skipToNavigation
The market's widest range of steel and metals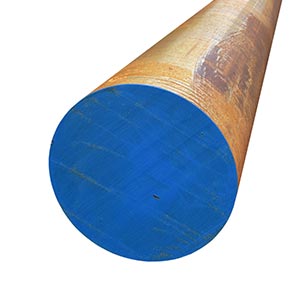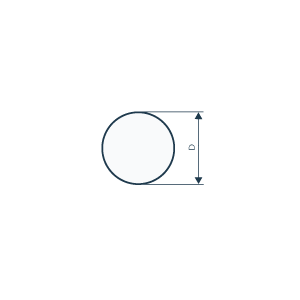 Round Bar Rough Turned 16NiCrS4 (SS2511)
Round Bar Rough Turned 16NiCrS4 (SS2511)
Unit

Quantity

Row mark
Your price
Outlet price
Select variants to see the list price
* A surcharge will be applied for smaller quantities in cart
Product information
16NiCrS4 is a low-alloy (chrome-nickel) case-hardening steel. Machining of larger components with complex shape, e.g. gear wheels, is facilitated by the steel being soft-annealed after forging to achieve a hardness of 217 HB or below.
16NiCrS4 is standardised in SS-EN ISO 683 - 3. The hardness as supplied corresponds to "+A" (soft annealed). The (discontinued) SS-designation is 2511.
Base hardenability is an important characteristic of case-hardening steels since it determines core properties after hardening and tempering. It is normally specified in terms of a Jominy diagram, which gives the hardness distribution as read off on a sample which has been hardened by directing a spray of water at its one end according to a standardised procedure. The addendum "+HL" after the steel name signifies that the analysis is controlled such that the Jominy curve lies between limits which are stipulated in the SS-EN ISO 683 - 3 standard.
Tibnor's stock standard programme encompasses forged bars of steel 16NiCrS4 in rough-turned execution. The diameter tolerance is then +3/-0 mm.
The low carbon level in 16NiCrS4 means that weldability is quite good but even so, pre-heating will normally be necessary. Thanks to the low hardness and soft-annealed microstructure, machinability is excellent.
Documents (download)
Product details