text.skipToContent
text.skipToNavigation
The market's widest range of steel and metals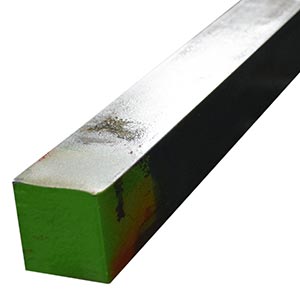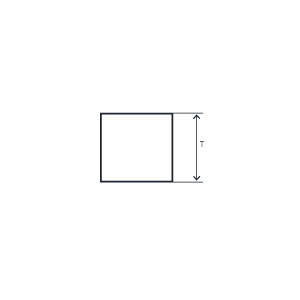 Key Steel Cold Drawn Sq C45+C (SS2190)
Key Steel Cold Drawn Sq C45+C (SS2190)
Unit

Quantity

Row mark
Your price
Outlet price
Select variants to see the list price
* A surcharge will be applied for smaller quantities in cart
Product information
Key steel is used traditionally for keyed joints which couple a rotating machine element with an axle. The base steel in the product is C45 +C which in cold-drawn execution is standardised in SS-EN 10277-2. However, as regards mechanical properties, the correspondence is not exact and the key steel stocked by Tibnor has a minimum tensile strength of 600 MPa for all dimensions. Key steels are standardised in SS 212190 which is still valid since an SS-EN standard is currently lacking.
Key steel is characterised by very good tolerances, considerably better than what is normally stipulated for cold-drawn squares. The tolerance is h9 according to the definition in ISO 286 - 2 while the corresponding tolerance range for cold-drawn squares is h11 (according to SS-EN 10278). SS 212190 prescribes that key-steel bars shall have rounded or chamfered corners. Straightness is good and the maximum height of arc is 0.001 times bar length which is usually 3 m. In other words, the height of arc shall be at most 3 mm. Furthermore, SS 212190 stipulates that for a local reference length of 400 mm, the height of arc must always be below 0,8 mm.
As well as keyed joints, key steel may find application for other machine elements where the tight tolerances can be used to advantage.
Documents (download)
Product details