text.skipToContent
text.skipToNavigation
The market's widest range of steel and metals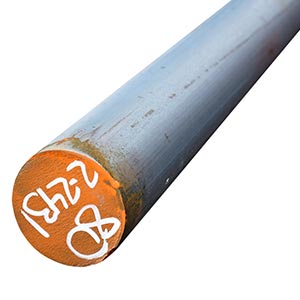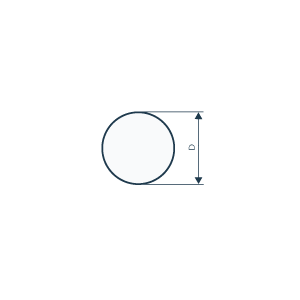 Round Bar 280
Unit

Quantity

Row mark
Your price
Outlet price
Select variants to see the list price
* A surcharge will be applied for smaller quantities in cart
Product information
280 is a low-carbon micro-alloyed steel containing vanadium. Its yield strength is significantly higher than for regular structural steels such as S355. In spite of the higher strength, impact toughness and weldability remain acceptable and the steel is relatively easy to machine.
280 conforms closely to the steel S450J0 as standardised in SS-EN 10025 - 2. It is also very similar to the grade 19MnVS6 in the standard SS-EN 10267. The (discontinued) SS-designation is 2142. On tensile testing, the lowest allowed yield strength for 280 is in the interval 450 - 380 MPa dependent on diameter. For a bar with given diameter, 280 has about 100 MPa higher yield strength than S355J2. If the level of impact toughness needs to be guaranteed, Tibnor can offer 280 in normalised execution but the yield strength is then lower. The usual bar finish is as-hot-rolled with diameter tolerance in accord with SS-EN 10060. Height-of-arc straightness for regular straightened bars is better than 0.004 times bar length.
The weldability of 280 is good and its carbon equivalent is 0.55% or less. Welding without preheat is then feasible unless the diameter of the part is >80 mm. Thanks to a controlled level of sulphur, machinability is reasonably good especially in comparison with that of S355J2.
If the application requires that the part has a wear-resistant surface, 280 responds well to both case hardening and nitriding. Furthermore, its strength can be increased via quenching and tempering provided cooling during hardening is fast enough (preferably in water or polymer quenchant).
Documents (download)
Product details